Clear aligner for straight teeth
Many people desire a perfect smile and straight teeth in adulthood, but no longer want to wear fixed braces. DrSmile offers the possibility to discreetly correct misaligned teeth by wearing a clear aligner. It is very important that the aligners are perfectly adapted to your teeth so that your teeth can be adjusted with millimetre precision. 
What is an aligner?
Aligners (or clear aligners) are extremely thin, transparent plastic aligners that are able to shift and correct misaligned teeth. The aligners can work wonders and give you a completely new smile. Aligners are a good alternative to fixed braces because they can be removed at any time and are almost invisible due to the transparent material. Aligners are more aesthetic and more pleasant to wear for misalignments treatment, especially for adults who value beautiful teeth but do not want to wear visible braces due to their profession. 
The treatment procedure
The treatment procedure at DrSmile is as follow. First, a free 3D scan of your teeth is performed. Based on the scan, the dentist can precisely identify your misalignments and inform you whether and which treatment options are available. During the consultation, a treatment plan is also drawn up, which includes a before-and-after simulation of your teeth, this will then be sent to you. The process is non-binding until this point.
How your aligner works 
Once you decide on DrSmile aligner treatment, the aligner will be made and sent to you. Based on your 3D scan, a aligner is produced that is individually adapted to your teeth.
The clear aligner is able to shift your teeth painlessly and gently into their intended positions.
A new aligner is made every fortnight, based on your treatment plan and your newly aligned teeth. 
The DrSmile aligners are made of dimensionally stable thermoplastic material that is approved for medical use. The aligners are free of plasticisers and other harmful substances.
How long will an aligner treatment take? 
The duration of an aligner treatment depends on the initial condition of your teeth. Minor misalignments can be corrected within a few months if the clear aligner is worn consistently. It is important that the aligner is worn 22 hours a day and not only at night. In the case of a complex misalignment, significantly more aligners are needed to shift the teeth into the desired position, which is why a treatment can potentially take longer than 1-2 years. Your DrSmile consultant will discuss your individual wearing time with you before you begin.
Pricing
Fair prices for all cases
We have the right option for you for all possible treatments. Our consultants will also be happy to help you choose the right one. You can always pay in instalments or pay in a single instalment to get everything taken care of quickly.
Easy
from
29
£
per month*
or a single payment of 1.390 £
Medium
from
38
£
per month*
or a single payment of 1.790 £
Complex
from
44
£
per month*
or a single payment of 2.090 £
* This rate is based on a payment period of 60 months including 9.9% interest p.a. offered by our external payment provider.
Cost of the clear aligner
The costs of the aligner depend on the complexity of the treatment. They range from £1,390 to a maximum of £2,090. The following cost examples illustrate the price system: 
In the case of a minor misalignment, the one-off payment price is £1,390 or £29 per month (in a payment period of 72 months including 9.9% interest p.a.) In the case of a moderate misalignment, the total price is £1,790 or £38 per month.
Will my health insurance cover the costs? 
If you have health insurance, unfortunately, you have to bear the costs of an aligner treatment. The reason for this is that teeth correction is not included in the catalogue of service of the health insurance. If, on the other hand, you are privately insured, it is possible that your health insurance company will cover the costs. Before the treatment, speak to your insurance provider to clarify whether an aligner treatment is covered by your health insurance.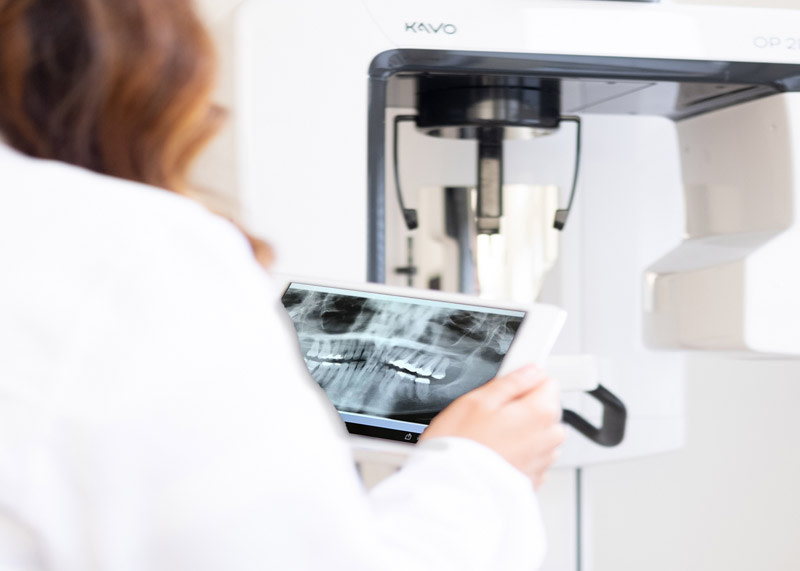 One thing is clear: trust the expert
Treatment with expertise 
We have been treating our customers with our reliable and tested aligners for several years. Over 40,000 happy customers trust our expertise in aligner treatment every year. 
We value expertise at DrSmile
When it comes to choosing dental specialists, DrSmile relies on their years of proven expertise. 
Treatment with satisfaction guarantee 
We know the amazing potential of our treatment method. That's why we offer you the DrSmile satisfaction guarantee to ensure you receive the result as shown in the treatment plan.
DrSmile: A team of various specialist disciplines
We are particularly proud of the expertise and day-to-day support of experienced dentists, orthodontists and dental technicians. DrSmile does not employ its own dentists and does not maintain its own practices, but cooperates with partner dentists. The entire DrSmile expert team ensures that our customers receive comprehensive professional care during their aligner treatment. Our modern technologies were developed in Germany and meet the highest standards. All materials used for our clear aligners meet the highest medical standards.
Success Stories
Before-After-Results: Teeth straightening with invisible aligners
Questions & answers about the aligner
How much do clear aligners cost?
Depending on the severity of the misalignment, the costs also vary. Depending on the provider, aligners can cost between £2,000 to £7,500.
DrSmile differentiates between minor, moderate and complex teeth misalignments. A minor misalignment can be treated from £29, a moderate one from £38 and a complex one from £44 per month. Detailed information can be found in the price overview.
Will I have straight teeth after the aligner treatment?
The simple answer is: Yes! Aligner technology has proven itself and evolved over decades. Today, it is one of the most significant alternatives to fixed and loose braces.
How can I clean the aligners?
Clear, warm water and a toothbrush are sufficient for cleaning the aligners. Make sure that all toothpaste residues are removed, otherwise your aligners can become worn and brittle. You can also use dish-washing liquid, but rinse the aligners thoroughly afterwards.
Do I have to wear a retainer?
Yes, because the retainer secures the result of your aligner treatment.
Feedback
What our customers say
Verified reviewer
The whole team is super friendly. The treatment is being explained thoroughly and well. The medical equipment seems to be up to date, which makes the treatment much more comfortable (no impressions neccessary👍)
eKomi user on 29.04.2019 at 11:22
Verified reviewer
I am very satisfied I can only recommend

eKomi users on 29.10.2019 at 13:48
Verified reviewer
Generally a very good atmosphere and nobody tries to talk you into anything but advises you well
eKomi users on 12.04.2020 at 21:05