Our process
3 steps to your perfect smile
Troughout your treatment, you are accompanied by experts in dentistry, dental technology and orthodontics. Their medical knowledge ensures that you are well looked after at all times.
Step 1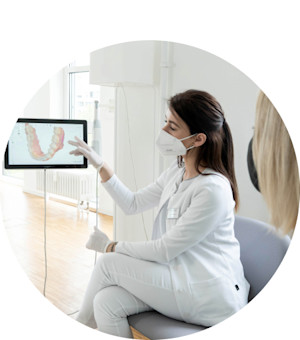 Free consultation
1
Step 2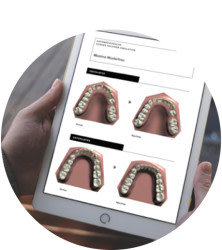 Personalised treatment plan

2
Step 3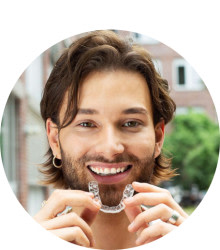 Start your treatment comfortably at home

3
Pricing
Fair pricing for all cases
Your smile is unique, just like your treatment plan. Our staff can help you choose the right option designed specifically for you. With flexible pricing, you can pay in monthly installments or in a single payment. You choose!
Easy
from
29
£
per month*
or a single payment of 1.390 £
Medium
from
38
£
per month*
or a single payment of 1.790 £
Complex
from
44
£
per month*
or a single payment of 2.090 £
* This rate is based on a payment period of 60 months including 9.9% interest p.a. offered by our partner Tabeo LTD.
General questions about the DrSmile treatment
We treat various malocclusions, including edge-to-edge bite, overbite, crossbite and overcrowding.
What kind of experiences have our customers had with DrSmile?
We have already helped over 40,000 customers achieve a perfect smile. Have a look at our before-and-after comparisons.
How long does it take to receive my aligners?
Once you've placed your order, it takes an average of 5 weeks for your custom-made aligners to arrive at your home. 
Can I start the treatment with dental diseases?
Your teeth should be free of caries, calculus and other dental diseases. Bad breath can also be a sign of a dental disease and should always be checked medically before starting treatment.
How do you clean invisible aligners?
You should clean the aligners with water multiple times a day. Additional information on aligner care can be found here.
The costs
Let our experts advise you and provide your transparent dental aligners to you for as little as £29 per month. Our promise: No hidden costs. Only your custom-made aligners, medical care and your perfect smile.
A company of the