Comparing DrSmile
Your perfect smile does not have to be expensive. Thanks to modern technology and innovative processes, DrSmile can offer prices that will make you smile.

Our Technology
fixed braces
other aligner provider
The generation of our parents and grandparents often had to live with their misaligned teeth. Neither did they have the technical means to correct their teeth, nor did most of them have the money for braces. Teeth correction treatments often took many years and were costly. Loose and fixed braces, regular check-ups with the orthodontist - adjustments were made, new impressions were taken and new brackets were glued. The costs add up. Straight teeth were a luxury - the goal was not always easy and patience was required.
Share the news: The closely guarded secret of clear aligners
No one has to wait for years for their new smile or use up their savings. Clear aligners are the next step in achieving your dream teeth! 
Aligners are used to discreetly correct misalignments of the front teeth within a few months. They are comfortable to wear, are easy to clean and almost invisible. No more metal or sharp edges in the mouth. Clear aligners offer many advantages.
No more waiting for years for your teeth to be straightened - with clear aligners you can get the same result in just a few months. Not bad, eh?
Your teeth love this trick 
Do you want to have your teeth how you always imagined them? How much will it cost you?
The cost of fixed braces depends on the type of misalignment, the duration of the treatment and the materials used. Even minor treatments can be expensive, for example, fixed braces start at £1500. If you also suffer from temporomandibular joint disorders, the costs can be much higher and you should definitely consult an orthodontist! Unfortunately, temporomandibular joint disorders and misaligned molars cannot be corrected with aligners.
The advantages of aligners
DrSmile uses the latest technology to look at your teeth with a 3D scan, which gives you an accurate and detailed view of your teeth - and eliminates the hassle of moulding impressions. This saves time and costs. The annoying on-site check-ups are also no longer necessary, because DrSmile app allows you to digitally document your progress and receive feedback from the experts. In case of pain or discomfort, we will arrange an online video consultation for you, only if the doctor can't solve the problem then, we will ask you to come to the practice for a in-person check-up.
Save money and enjoy a beautiful smile at the same time
The costs for your aligners depend on the medical findings of the 3D scan. The duration of the treatment and the number of aligners will depend on your assessment and will be documented in your treatment plan.
The costs are usually between £1,390 and £2,090. In the unlikely event that the treatment costs exceed £2,090 as mentioned, you will be explicitly informed before the treatment begins. Are you ready to see your beautiful smile?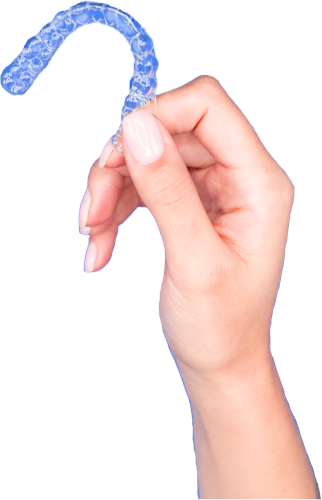 DrSmile® Birmingham Solihull

DrSmile® London Chelsea

DrSmile® London Fitzrovia

DrSmile® London Hackney